I finally made the switch!
We've been using the same pots and pans we got when we got married and it was time for us to make the investment into a high quality set. I decided to swap all of my bakeware and cookware to Caraway and my only regret is not doing it sooner. I went with the best-selling Cookware set in the color Sage and the bakeware set in the color Gray.
I love Caraway for many reasons, but the main one is that they cook like non-stick, without the chemicals! Win, win! They are fully ceramic on the surface, non-stick, free of toxic materials, and eco friendly. Not to mention, they're cute and the design is sleek and simple and they come in a variety of colors.
They're also super compact to store in my kitchen, and even come with their own storage racks. I can fit them all in one cupboard which is super convenient! No more stacking pans, lids, etc. It all has a place and helps us stay organized.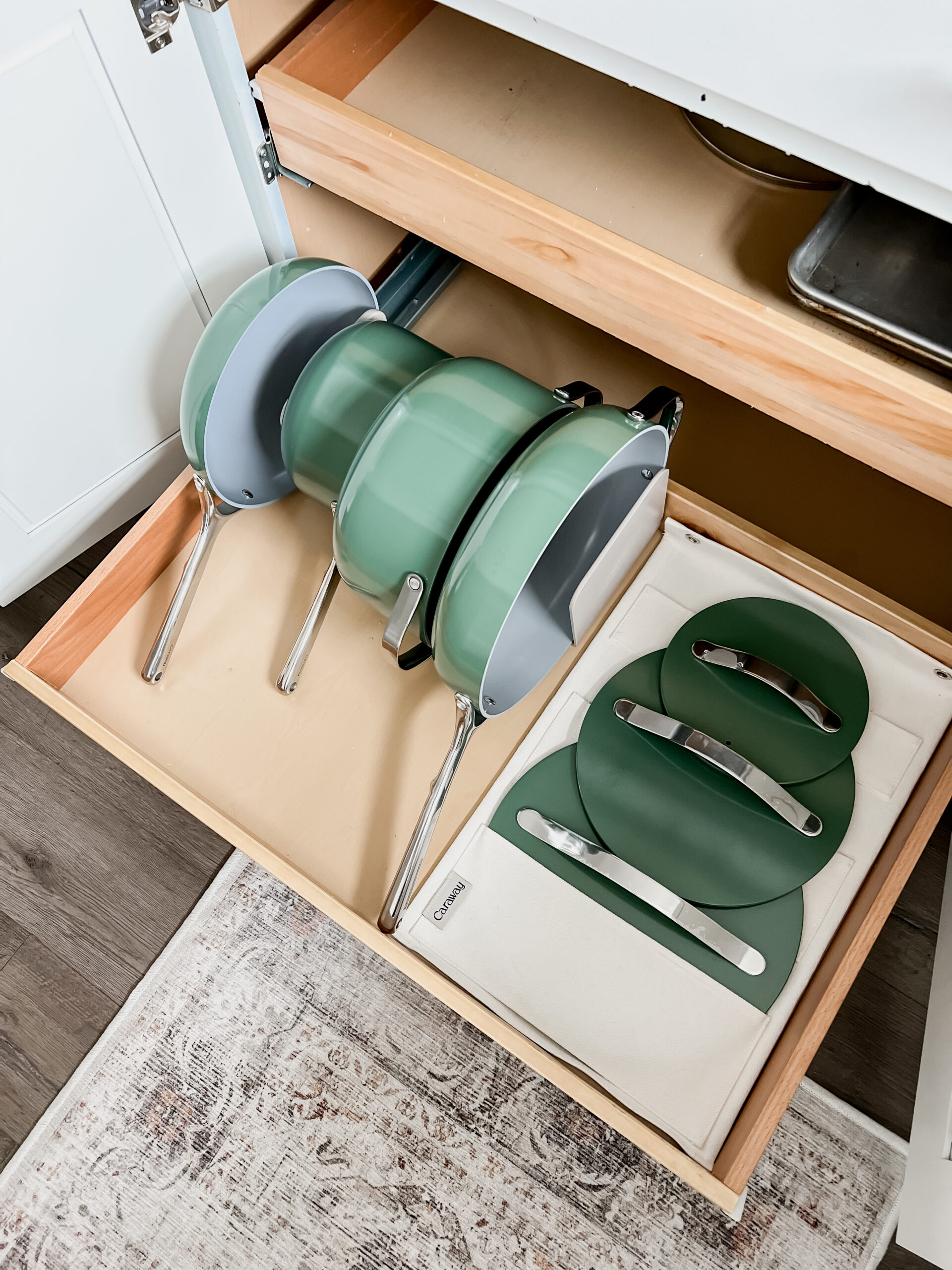 What I'm Loving
I grabbed the cookware set which comes with all the basic pans you should ever need! A frying pan, sauté skillet, sauce pan, and dutch oven. I'm loving how easy they are to clean, because after dinner the last thing I want to do is scrub the pans. 


Along with the cookware, I also upgraded my bakeware which I am so excited about! It comes with two different size baking sheets, a muffin pan, rectangle and square casserole pans, loaf and circle cake or bread pans, and a cooling rack! Hopefully with these new baking sheets I can get my cookies cooked all the way through the first try.
Bakeware Set – Gray

Grab yours here
Caraway is a one stop shop to overhaul your kitchen cookware and bakeware with non-toxic options that are good for the environment and actually work! I will link them down below, if you are in need of an upgrade as bad as I was! 
Cookware Set – Sage
Bakeware Set – Gray